Horseback Riding & Trail Rides in the Brainerd Lakes Resort Area
Treat yourself and your family to an old time pleasure, a horseback ride. Take a step into the past and into nature as you experience the Minnesota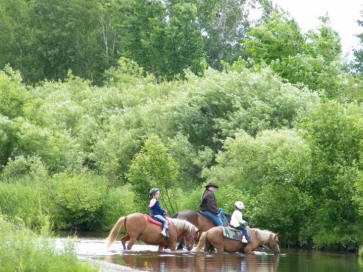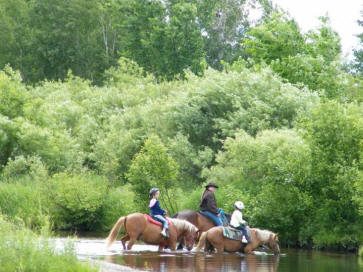 Northwoods from the top of a horse. (This is a great family reunion activitiy!)
Outback Trail Rides 
Located in the 14,000 acre Pillsbury State Forest they provide forest trail rides, wagon rides, and pony rides. Providing rides through meadows, and along the ponds and lakes in the forest, Outback Trail Rides takes you out and back to a time when the beauty of the wild was a part of life.
Outbacks experienced and friendly Wranglers know their horses. They will personally match each rider and horse giving you the most enjoy able ride.
1 Hour Trail Rides
Private Rides
2 Hour Extended Rides
Hand-Led Pony Rides
Group Rides
Hay & Sleigh Rides
Driving Directions from Gull Four Seasons Resort:
Head South (right) on Minnesota 371 for about 7 miles.
Take a right on County Road 77 (Pine Beach Road) for about 8 miles.
Turn left on the Pillsbury Forest Road for about 3 miles.
Pine River Riding Stables & Wiley West Stunt Show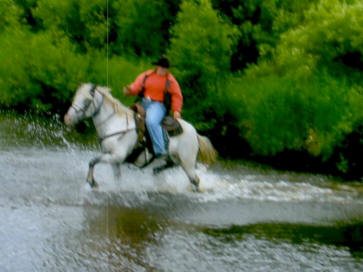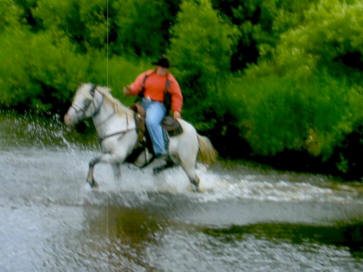 Located west of Pine River near the Foothills State Forest provides trail rides, hay rides and a petting zoo. Pine River Riding Stables takes you back to nature deep in the woods of Northern Minnesota. Ride the trails as they follow the scenic Pine River through the forest.
With their excellent horses and great trails this is a great way to get out into nature.
Sunset Rides with a cookout along the way
Hourly Rides
Sunrise Rides
Hay Rides with or without a cookout
Free Petting Zoo
Enjoy a wild west live action stunt show with special effects and animals! Whip cracking, gun spinning, knife throwing fun. Enjoy the excitement of this real cowboy performance!
Driving Directions from Gull Four Seasons Resort:
Head North (left) on Minnesota 371 for about 21 miles.
Take a left on County Road 2 for about 4 miles.
After a day on the trails it is back to our Minnesota Resort for a dip in Gull Lake or a splash in our Indoor or Outdoor swimming pools. Our vacation rentals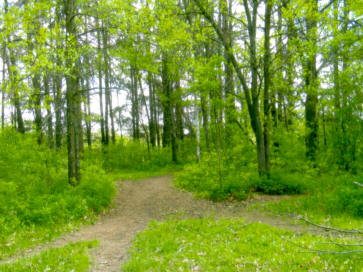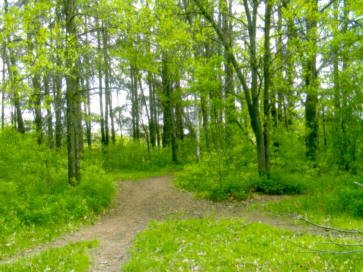 near Brainerd can't be beat!