Outdoor Fun & Activities At our Brainerd Minnesota Resort
Enjoy our open spacious grounds. At Gull 4 Seasons Resort we have kept that uncrowded feeling by keeping our buildings well spaced. Throw a ball, let the kids run, there is lots of room here. From shuffleboard to volleyball to tennis, outdoor family fun will be part of your vacation!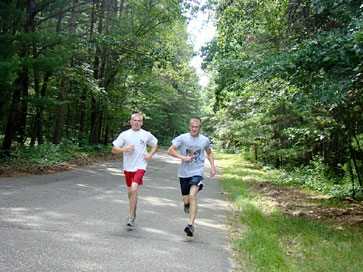 Jogging/Running
Saint Columbo Road and the other quiet streets near the resort, are the perfect setting for a walk or run!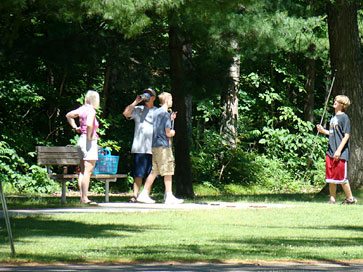 Yard Games
From the classic resort game of
Shuffleboard
to a friendly game of volleyball, there's lots to do for young and old. For a little direct competition how about some bocce ball, basketball or tetherball?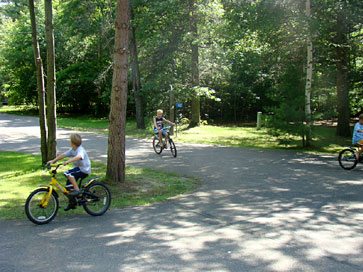 Biking
The kids will enjoy riding their bikes on the paved driveways at the resort! For the more serious rider the Paul Bunyan Bike Trail is Just 5 minutes away.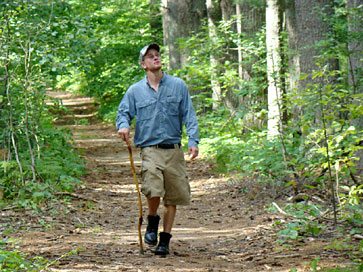 Hiking
Take a walk along the quiet, wooded roads near the resort. For those looking for more of an adventure, a hike on the many trails of the Pillsbury State Forest, or take a trip to Fritz Loven Park on the banks of Stony Brook located across Gull Lake will connect you with the wild.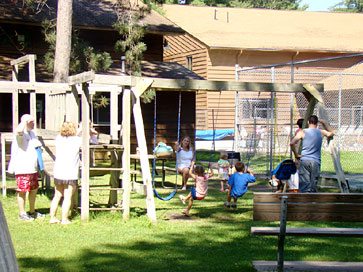 Playground
Our children's playground features some of the latest in playground equipment. Swing, climb, dig in the sand box, or go for a dizzying spin on the Merry-Go-Round.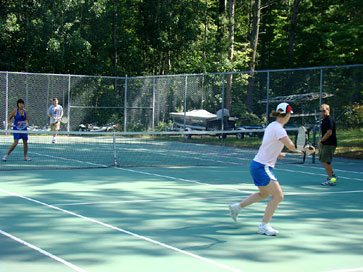 Tennis
Our regulation size tennis court is fully fenced and nestled amongst the tall pines. Enjoy a match or take some time to pass some tricks on to the kids. Those of you who haven't played tennis, and would like to try it, we have rackets and balls available.
Our Vacation Rentals are perfectly located in the Brainerd & Gull Lake Resorts area of Minnesota. Join us and have some great Family Fun!
Check us out and find out why we are the best resort value in Minnesota.